If everything isn't set just right WinUAE's scanlines often look terrible, here are a few settings that will help get your emulated Amiga looking just about perfect!
Under display set your desired Fullscreen and Windowed settings.
Other settings that work well are Triple buffering, Blacker than Black and Horizontal / Vertical Centering.
Under Settings on the display options there is an option to set the Native screen mode. It's up to you wether you prefer Windowed or Fullscreen.
The important part here is to set Resolution autoswitch to Always on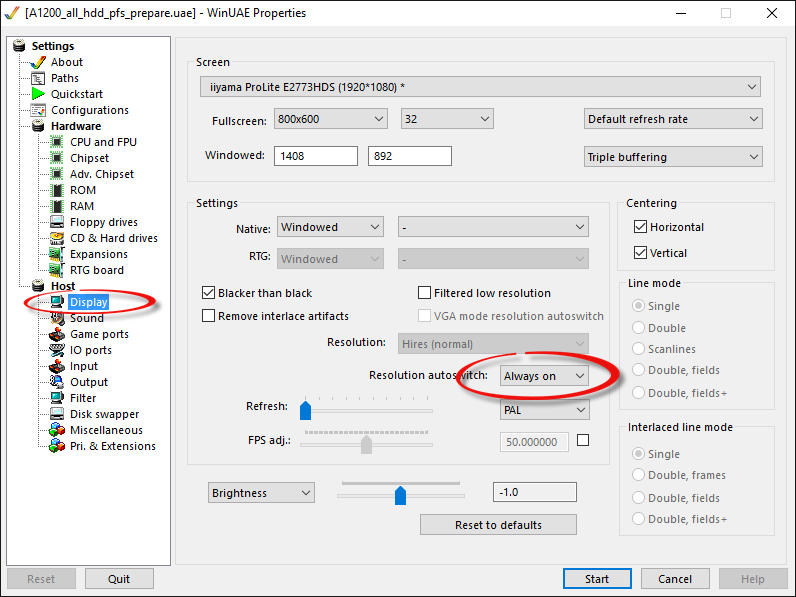 Under the Filter section there are a few things that you'll need to change too.
Aspect Ratio Correction set to 5:4 (1.25)
Scanline opacity set to 26 (set as high or low as you like, you will see the changes in realtime if you start a WinUAE session)
Keep aspect ratio needs to be ticked